Online reviews have become one of the most effective ways to market a business online, especially local businesses. Even so, they're one of the most arduous aspects of business due to their overpowering ability to make or break your success.
However, once you've worked hard enough to earn plenty of positive reviews, you can start using them to market your business and build a strong reputation for your brand.
In this post, we're going to cover five different ways you can market your business using online reviews. First, let's go over how online reviews help your brand in today's marketing environment.
How Do Online Reviews Help Your Brand?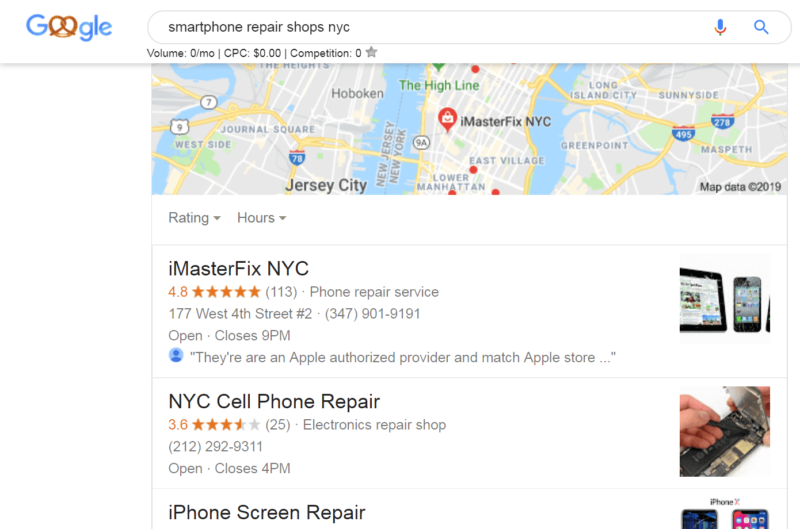 According to the Pew Research Center, 82% of adults in the United States read online reviews before buying new products. Furthermore, according to BrightLocal, 86% of consumers in 2018 read online reviews for local businesses, including 95% of people aged 18-34. This survey also found that 91% of consumers aged 18-34 trust online reviews as much as personal recommendations.
These stats demonstrate the importance of social proof and how it can affect your business. Social proof is the tendency we have to change our behavior based on the behavior of others. This typically means your peers and people you trust, but online reviews have grown to become a powerful form of social proof.
If you work on your online reputation and increase the number of positive reviews you receive, you can use them to market your brand online in much more efficient ways. It's essentially free marketing your customers handle for you.
How to Market Your Business Using Online Reviews
There are a few different ways you can use online reviews to market your business. They range from ensuring you receive positive reviews and maintain a good reputation online to recruiting brand ambassadors who can help generate buzz for your brand to a broader audience.
Here's a complete list of the methods we'll be covering in this article:
Let's start at the top.
Manage Your Online Reputation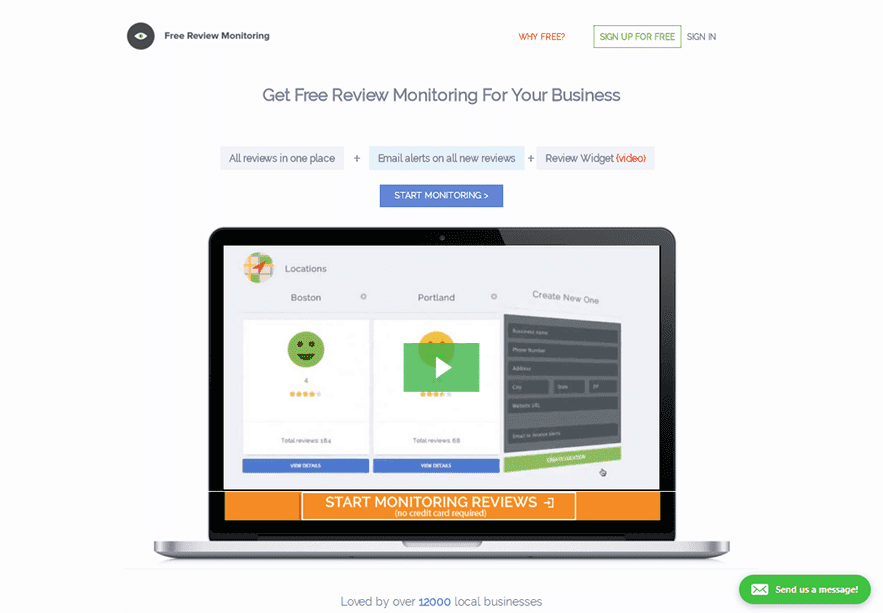 This is the most effective way to market your business using online reviews. None of the other methods matter if you can't build and maintain a good online reputation.
In the age of smartphones and reviews available directly within search results, building your reputation has never been more important. All a potential customer has to do is enter "smartphone repair shops" into Google to see what other Google users think about your business, presuming your shop ranks well enough to show up in Google's Knowledge Panel in the first place.
Review Monitoring
There are a number of different ways you can monitor your business' reputation. Free Review Monitoring, for instance, is a tool you can use to monitor reviews from various platforms in one place. This is a feature we plan on adding to Starfish Reviews in the future. You can also monitor mentions of your brand on Google and social media with Google Alerts, Sprout Social and Zapier.
Review Generation
Speaking of Starfish Reviews, receiving more positive reviews is imperative if you want to maintain a good reputation. Use our plugin to take control of customer feedback by encouraging satisfied customers to leave reviews and dissatisfied customers to contact support.
Showcase Your Reviews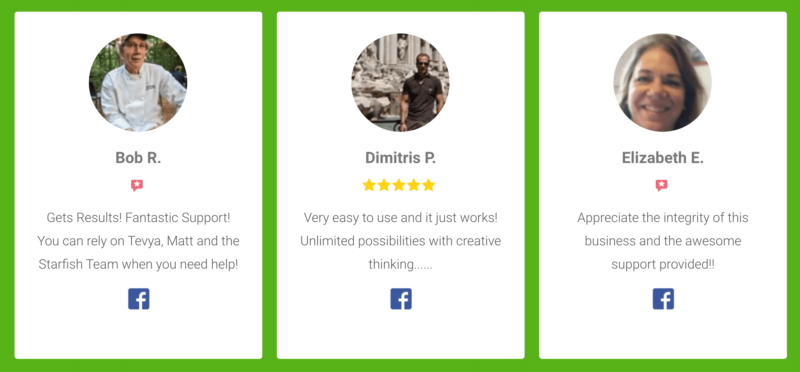 Google, Facebook, TrustPilot, and other review platforms aren't the only places potential customers will browse while they decide whether or not your business is worth taking a chance on. Your homepage, articles on other websites, and any advertisements you have displayed around the web are prime hotspots as well.
Your homepage and product landing pages are great places to showcase customer testimonials. These are the last pages a potential customer will browse before they choose to engage with your business by subscribing to your email list or purchasing your product.
Instead of testimonials, you can use plugins like WP Business Reviews and WP Slider Pro to embed reviews from platforms like Google Reviews and Facebook. These are much more credible than plain testimonials as they can be verified on the platforms they originate from. Be sure to check out our post comparing these two plugins if you're interested in using them.
You can use reviews to leverage your advertising game as well. Gather your best and most favorite reviews, and use them in your ad campaigns. You can feature entire reviews or excerpts. You can even collect inspiration for marketing copy from these reviews.
Respond to Reviews Efficiently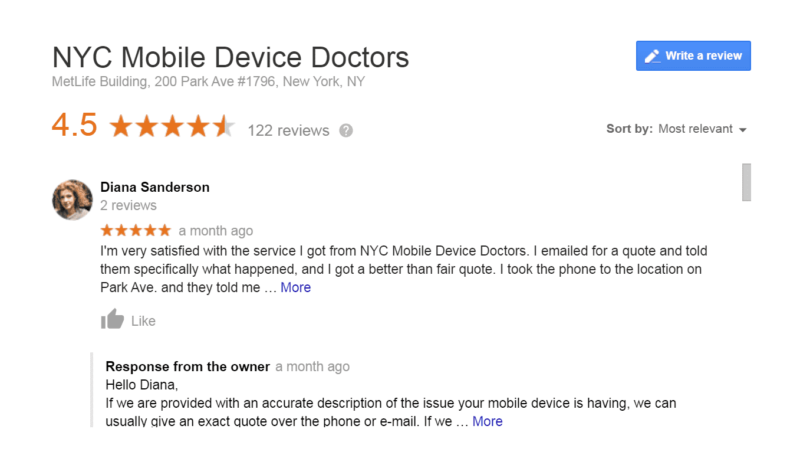 When you receive a review, whether positive or negative, your experience with the customer doesn't need to end there. How you respond to reviews and whether or not you respond to them at all can have a pretty large impact on the way customers and potential customers alike perceive you.
When you respond to reviews, start by addressing the customer by name and thanking them for doing business with you as well as taking the time to leave a review. What you do next depends on the nature of the review.
If it's a good review, comment on any of the positive remarks the customer made, and provide any insider information related to those remarks. Be sure to address any concerns cited in their review as well. Conclude your reply with a light call to action to return, take advantage of a promotion you're running, etc.
If it's a bad review, initiate damage control. Address every negative remark the customer made, and don't make excuses. Share insider information on how your business plans on improving, and let the customer know if you'll be passing any concerns on to a specific department/team member.
Conclude with an attempt to make things right by inviting the customer to give your business another chance, opening a direct line of communication with a manager or compensating them. The latter option should only be reserved for extreme cases.
Above all, ensure you're responding to reviews as soon as possible. The customer may lose interest in your business entirely if you wait too long. For more information on this section, see our full guides to responding positive and negative reviews:
Why & How You Should Respond to Negative Online Reviews (coming soon)
Make it Easy to Leave a Review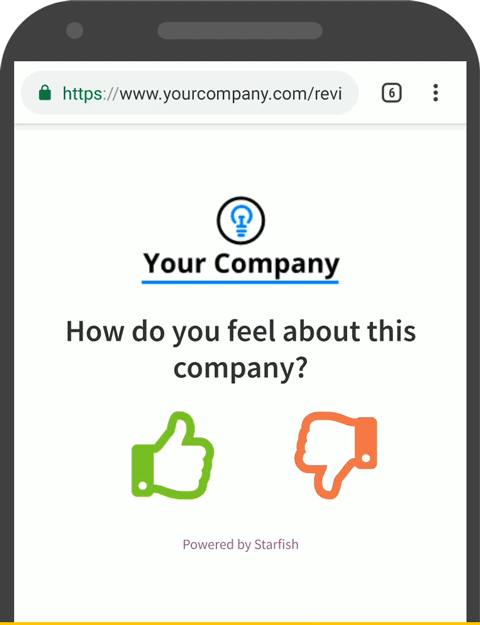 Online reviews provide an effective way for you to market your business. However, you can't use them for this purpose if customers aren't leaving any. That's why it's important for you to ensure customers are able to leave reviews and are encouraged to do so.
Start with the review platforms most popular among your customers, such as Google, Facebook, and Yelp. Learn the ins and outs of these platforms, and build up your profiles on them accordingly. Learn their review policies especially, and ensure any review-related settings they have are configured properly.
As for asking for reviews, there are numerous ways to approach this. You can do this in person if you or your employees work with customers one-on-one. Certain help desk and email marketing tools allow you to automate this online. Ecommerce-based tools Wiremo and Conversio are especially useful in this regard.
Our WordPress plugin can help you ask for reviews in a subtle way by encouraging customers who leave positive feedback to take that feedback to their favorite review platforms.
Recruit Brand Ambassadors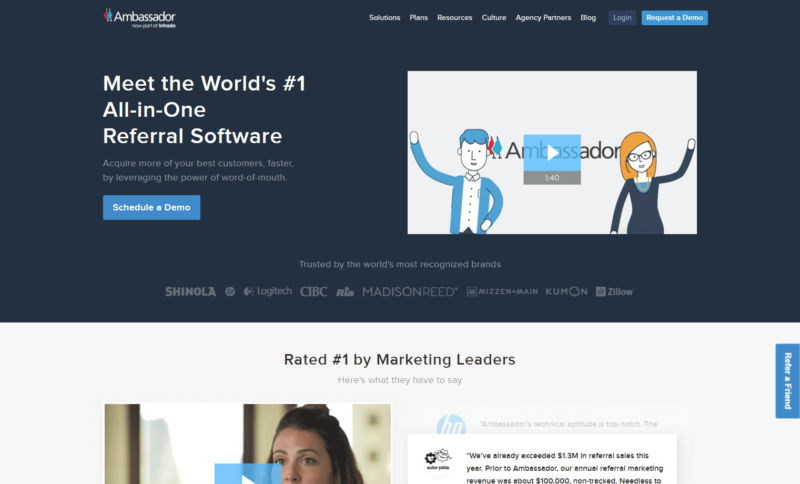 Hopefully, you earn a plethora of positive online reviews. Over time, some customers may stand out among the rest. A truly effective way to use these types of reviews to market your business is to turn the authors of these reviews into brand ambassadors.
A brand ambassador is an individual tasked with raising awareness about your brand and referring their friends and followers to it. They can be employees or customers. Regardless, they're typically among the most enthusiastic of your employee or customer base, making them ideal candidates for spreading the word about your business.
Finding brand ambassadors through online reviews is easy, though you shouldn't simply hand out ambassador passes to every customer who has left a positive review. Seek out insightful reviews that speak positively of your business in a zealous fashion, and recruit their authors.
It should be noted that brand ambassadors who are not employed by you should be compensated in some type of way. This is usually done through free products or commissions. If you want to offer commissions, such as an affiliate program, consider using a WordPress plugin like AffiliateWP, a referral marketing software like Ambassador, or an affiliate network like ShareASale or Rakuten Marketing.
Final Thoughts
Marketing your brand with online reviews can be a tricky business, but it's an extremely effective technique when implemented properly. It starts with monitoring your online reputation across every review platform your customers use, even ones you're not particularly keen on using.
You should also encourage customers to leave reviews whenever you can and ensure you're responding to reviews, positive and negative, regularly. All of this will help encourage potential customers to become patrons.
Once you earn enough positive reviews, you can start showcasing them wherever you market your brand and implement more elaborate forms of review marketing.
Check out a few of the articles we mentioned throughout this post if you need a little help along the way: