The internet has done a lot of amazing things for retail businesses and the world of business in general. It's allowed individuals from all walks of life and all corners of the world to start their own business ventures without the need to procure the space or legal regulations brick-and-mortar businesses require. It's given that regular, everyday businesses have access to an entire world of customers. Most notably, however, it's allowed customers to shop at stores located all around the world without having to leave the comfort of their own homes.
Why is that last point most notable? The internet has become so powerful that it doesn't matter whether or not you run your business online. It's going to end up online in one form or another. That's because the internet has given consumers the ability to connect with one another in ways few could have imagined in times past.
One important development spawned in the midst of the internet's path to world domination is a type of connection that has the power to make or break your business: online reviews. In this post, we're going to examine why that is, what the data says about it all, and how you can stay in your customers' good graces.
Let's get started.
Why Online Reviews are Important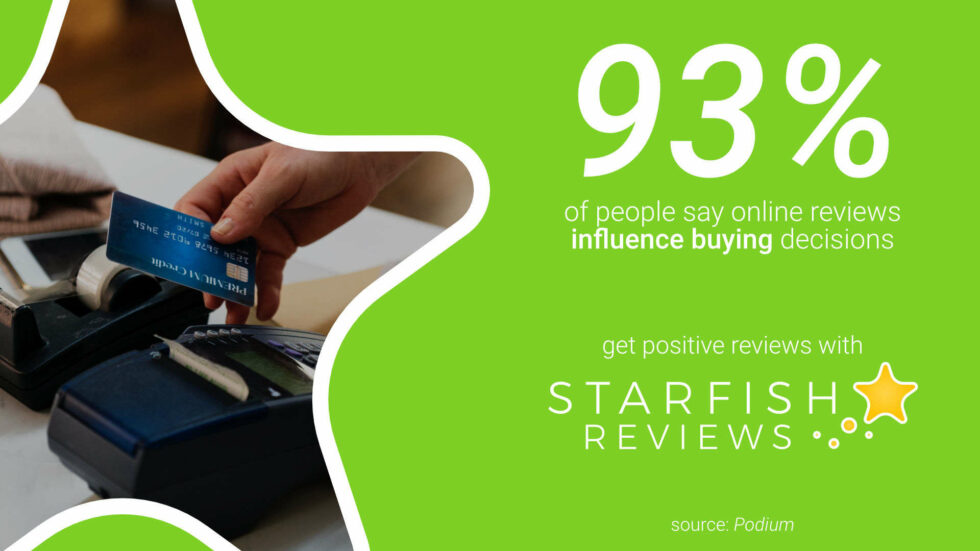 All businesses need to earn a profit if they want to sustain themselves. This isn't news. However, businesses that focus solely on profit only wind up working against themselves in a vicious cycle that has the potential to eventually lead to their doom. For starters, continuously working your staff may only lead to widespread burnout that kills productivity. Secondly, if you don't focus on other aspects of your business such as your customers, you may destroy what little relationship you have with your customers, at which point it won't matter how hard you're willing to work.
To prevent this from happening, it's important for your business to work on improving and combining the following two aspects of business: marketing and customer service. Many businesses that sell goods, be it their own or from other companies, often create new products or rotate their inventories in an effort to attract new customers. What these businesses fail to realize is that if they used the power of inbound marketing (content marketing, social media marketing, review marketing, advertisements, etc.) and spent more time and money promoting their products, they'd earn the same or more while spending less.
How Customer Service Impacts Reviews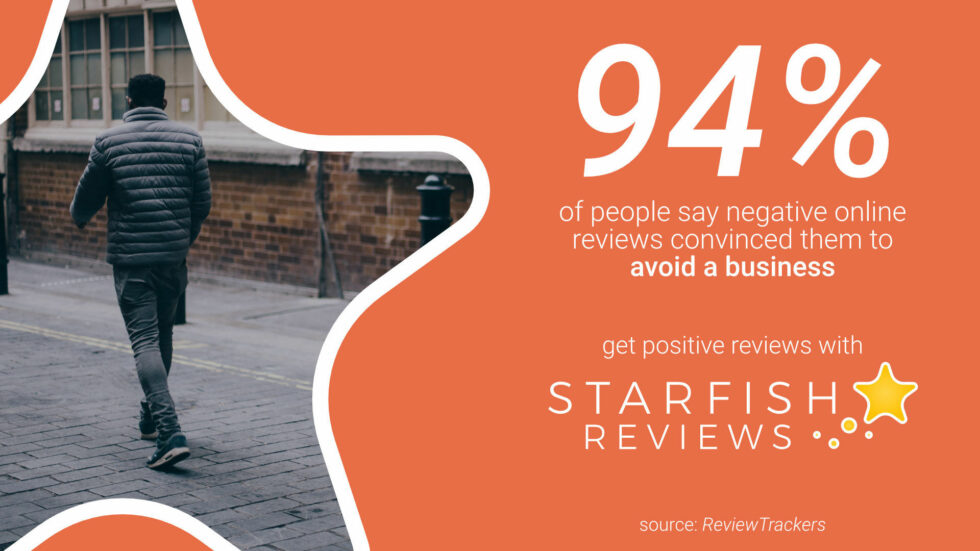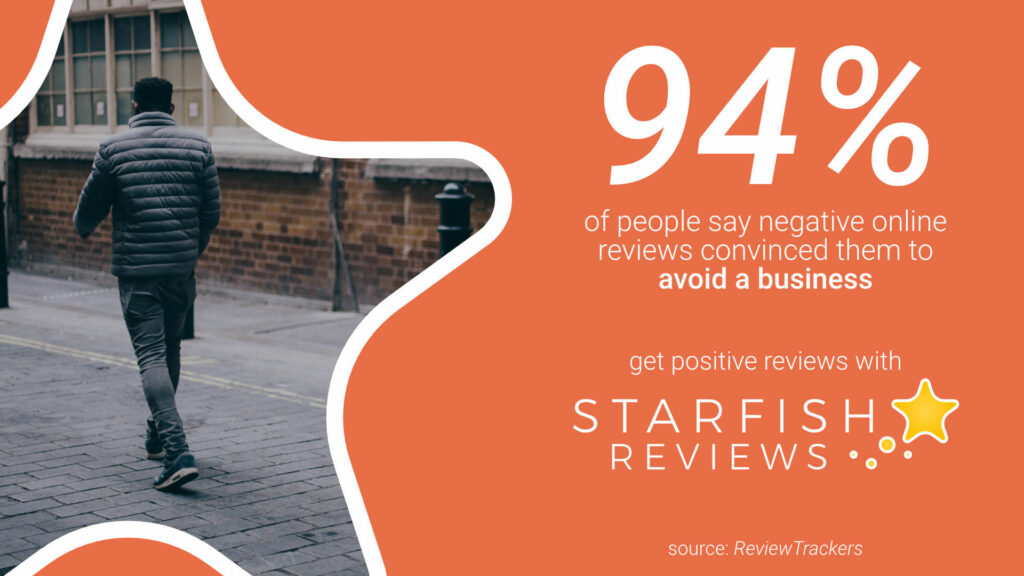 Creating products and developing your services, building a way to sell those products and services, and marketing those products and services are all-important. So important in fact, that your business is bound to fail without them. Because of the number of resources all of this needs, customer service will likely take a backseat in your business. Do not make this mistake.
Let's shift the focus back to online reviews to drive this point home. Online reviews, as the title of this article suggests, have the power to make or break your business. Receive a good reviews, and enjoy the benefits social proof and word-of-mouth can bring. Receive a bad review, and expect a dip in sales and revenue, at least for a little while. If you have no reviews at all, potential customers are likely to go with competitors who have more reviews.
In short, it's important to attract new customers on a regular basis. However, if you don't keep the customers you've already acquired happy, poor reviews are likely to start coming in, and you'll sabotage any chance you have at acquiring new customers.
Let's break down the importance of online reviews into the following topics:
Social Proof
Accessibility of Online Reviews
SEO
The Importance of Social Proof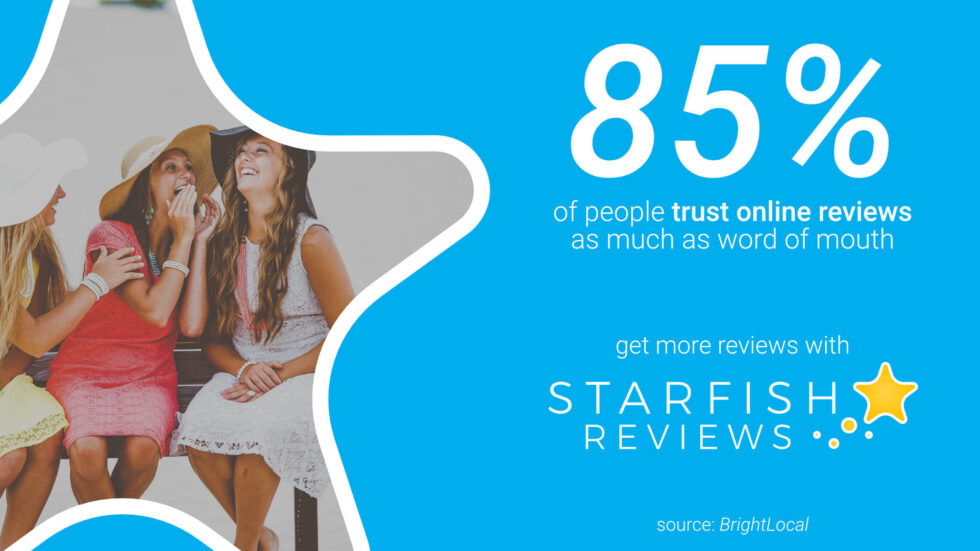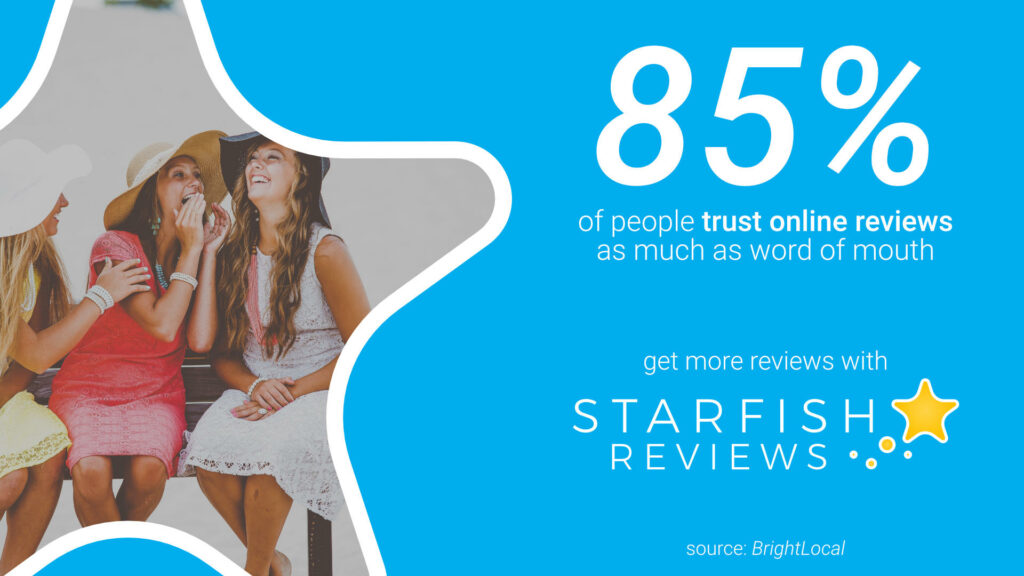 Social proof is one of the most effective forms of marketing your business can acquire. By definition, it's the affect and influence the actions of others have on our own decisions. Most consumers do not have the time to research each and every product or service they purchase. Therefore, every aspect of their lives, from the clothes they wear to the cars they drive, is influenced by the opinions of others. The products and services they choose to spend their money on for their business or in their personal lives are the same way: they rely on the opinions and experiences of others to help them decide.
Social proof starts in the real world. When consumers see others using a particular product or service, that's social proof! Other people like it, so they're much more likely to purchase that product or service. They'll check it out at the very least. The same is true for word-of-mouth. Consumers are much more likely to use products and services their friends and families recommend to them.
Online reviews are another powerful form of social proof. When consumers search for your product or service online, one of the first few things they'll do is read the reviews they find on the web. Social proof and the average score of the ratings that accompany those reviews, will determine the consumer's next move—to purchase or move on to see what people say about your competitor.
The Incredible Accessibility of Online Reviews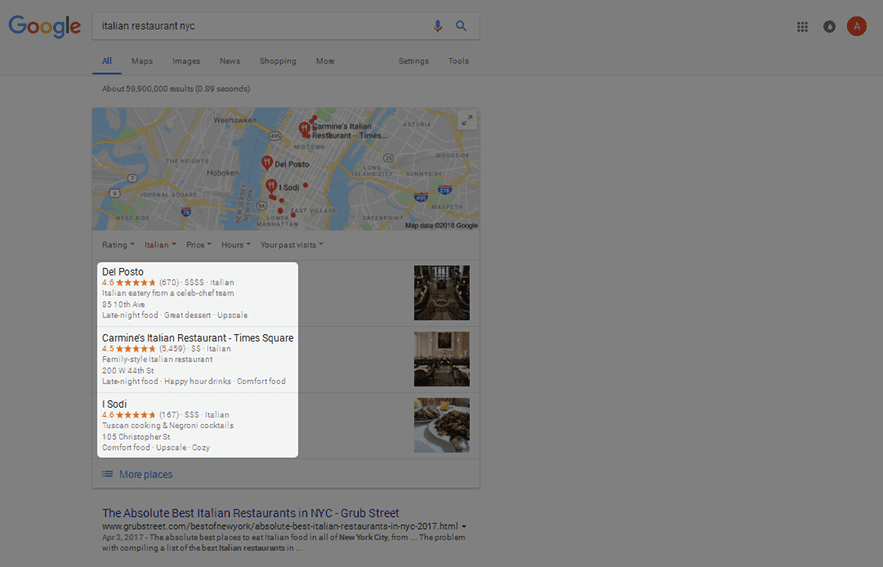 One big reason to pay attention to the reviews your business and products receive is how extraordinarily accessible they are. Anyone can log into Google and tell the world what they think about your business. Similarly, anyone can enter your business or product name into Google and see reviews from all over the web, on the first page.
How SEO Comes Into Play
Online reviews are one of the "200" or so ranking factors Google's algorithm uses to rank sites. This is especially true for the search ranking of local businesses. As the internet continues to grow, search engines adapt right alongside it. Today, there's a subset of search called "local search" that displays a list of results based on a user's location. Because of this, businesses that operate locally are advised to improve of a subset of SEO called "local SEO."
In Moz's 2018 edition of their study on local search ranking factors, they found that online reviews make up about 6% of what causes a business to rank locally. This includes the number of reviews your business receives, the frequency at which reviews are published, as well as the diversity within those reviews. In other words, having lots of reviews, getting new ones at a regular pace, and having at least a few that are less than five-stars, can all combine to provide a significant boost in your local search ranking.
What the Data Says About Online Reviews
Still not convinced about the importance of online reviews? Let's see what the data says about them by breaking it down into the following sections:
Revenue
Social Proof
Customer Service
Local SEO
Most Trusted Review Sites
Types of Businesses Customers Leave Reviews for
How Online Reviews Affect Revenue
In a study of restaurant reviews on Yelp conducted and published by Michael Luca of Harvard Business School, the following stats were found:
A 1-star increase in average Yelp ratings increased revenue by 5 to 9%.
Ratings affect independent restaurants much more than chain affiliations.
Chain restaurants are declining in market share as Yelp's popularity rises.
In a separate report conducted by Podium, the following stat was found:
63% of consumers are willing to pay up to 15% more for a better experience.
How Social Proof Affects Online Reviews
93% of consumers state online reviews have an impact on their purchasing decisions. – Podium
82% of adults in the United States read online reviews before buying a new product. – Pew Research Center
93% of consumers use online reviews to determine the quality of local businesses. – BrightLocal
85% of consumers trust online reviews as much as word-of-mouth recommendations. – BrightLocal
73% of consumers state positive reviews make them trust local businesses more. – BrightLocal
87% of consumers state a business needs an average rating of 3-5 stars before they'll do business with them. – BrightLocal
48% of consumers state a business needs at least a 4-star rating before they'll do business with them. – BrightLocal
94% of consumers state an online review has convinced them to avoid a business. – ReviewTrackers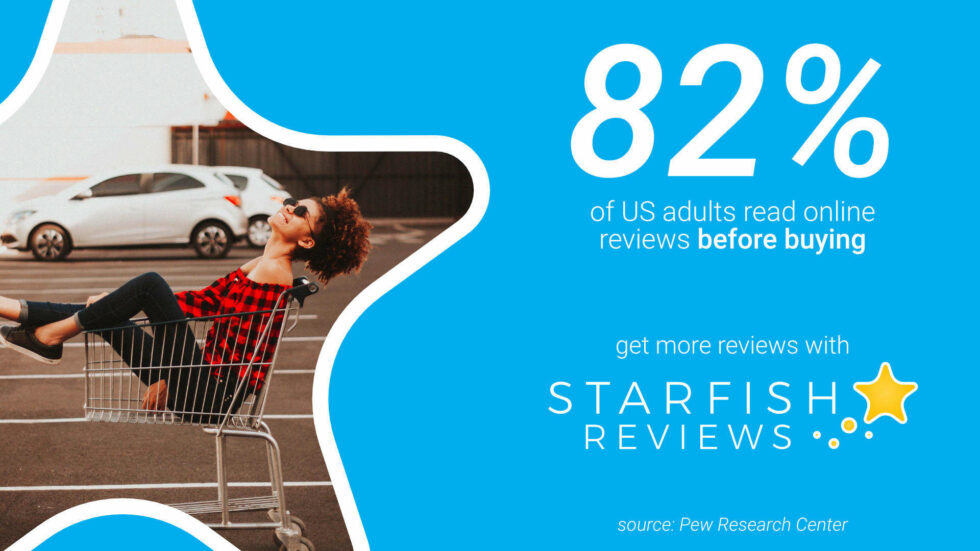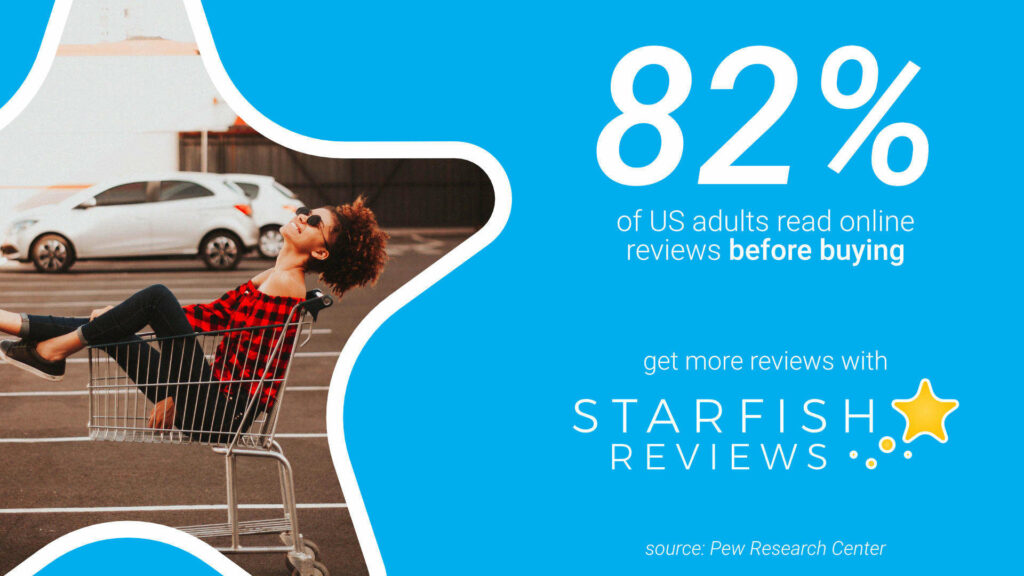 Customer Service, Trust, and Their Impact on Online Reviews
77% of consumers would be willing to leave online reviews if asked. – Podium
85% of consumers leave online reviews to help consumers and businesses. – Podium
63% of consumers have left online reviews for good experiences. – BrightLocal
35% of consumers have left online reviews for bad experiences. – BrightLocal
28% of consumers have yet to leave online reviews but plan to in the future. – BrightLocal
6% of consumers have yet to leave online reviews and state they never will. – BrightLocal
Local SEO
54% of consumers type business names into search engines to look them up as opposed to using a map program or going directly to their websites. – Podium
97% of consumers looked up online reviews for local businesses in 2017. – BrightLocal
12% of consumers look up online reviews for local businesses everyday. – BrightLocal
Most Trusted Review Sites
According to ReviewTrackers, these are the review sites where most consumers leave reviews:
Google – 58% of Consumers
Facebook – 19% of Consumers
TripAdvisor – 8% of Consumers
Yelp – 7% of Consumers
According to BrightLocal, these are the review sites consumers trust most when it comes to reading reviews:
Facebook – 20% of Consumers
Yelp – 20% of Consumers
Google – 16% of Consumers
BBB.org – 15% of Consumers
TripAdvisor and YellowPages – Less than 15% of Consumers
Citysearch and Foursquare – Less than 5% of Consumers
According to ReviewTrackers, these are the review sites consumers trust most:
Google – 64% of Consumers
Yelp – 45% of Consumers
TripAdvisor – 30% of Consumers
Facebook – 23% of Consumers
According to Podium, these are the review sites consumers trust most:
Google – 81% of Consumers
Yelp – 59% of Consumers
Facebook – 49% of Consumers
ConsumerAffairs – 21% of Consumers
YellowPages – 12% of Consumers
Types of Businesses Consumers Leave & Seek Reviews for
While ReviewTrackers' survey found that consumers are interested in reviews for all industries (more or less) equally, BrightLocal's study found the following stats:
60% of consumers read reviews for restaurants and cafes.
40% of consumers read reviews for hotels and bed & breakfasts.
30% of consumers read reviews for medical and healthcare establishments.
30% of consumers read reviews for clothing stores.
30% of consumers read reviews for grocery stores.
Final Thoughts
Hopefully, you understand the importance of online reviews by now as well as the influence they have. Your next few steps should involve improving your own business' reviews. Start by finding ways to encourage customers to leave reviews. Starfish Reviews is a great tool to use for this. It runs on any WordPress website, and allows you to encourage customers to leave reviews on almost any online platform.
You should also work on finding ways to repair your relationship with customers who leave bad reviews or have negative experiences. Finally, work on improving your relationship with customers in general.