Reputation is one of life's most fragile occurrences. It takes years of hard work and networking to build a reputation, yet something as small as a mere rumor to destroy it. When it comes to business, all it takes is one instance of bad press or a series of negative posts on social media to damage a company's reputation. Predicting whether or not that negativity leads to a decrease in sales isn't always possible, and that's something we're going to explore in this post.
From discussing why your business' online reputation is important and whether or not it can be regained once it's lost, to going over the strategies you can use to regain a lost reputation, this post isn't so much about the path your business can take to grow your reputation, so much as it is about exploring the "if"'s and "how"'s of recovering it. With that said, let's get into it.
Why Your Business' Online Reputation is Important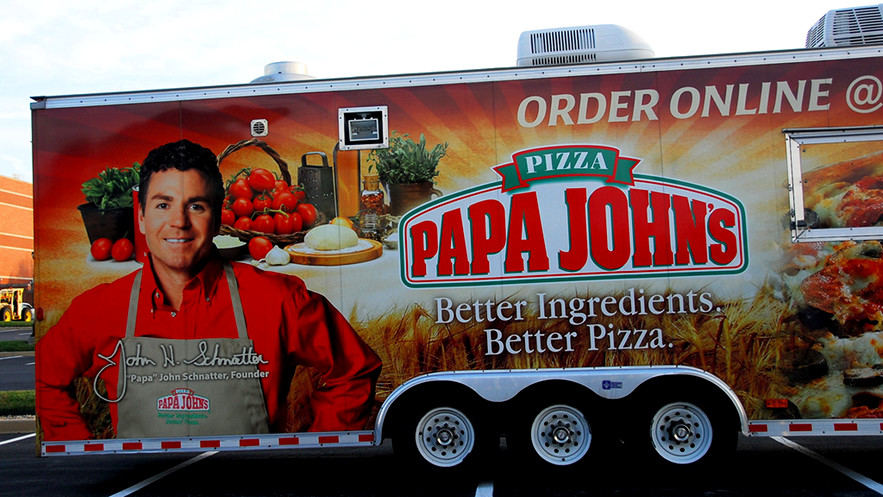 "Papa John's Trailer" by Mr. Blue MauMau | CC BY 2.0
We've reiterated this many times on this blog, but having a positive online reputation is more important than ever due to the increased reliance consumers have on the internet. With a simple Google search that takes a matter of seconds, a consumer can decide whether or not they trust doing business with you. That's just one example of how powerful online reviews have become.
Don't believe me? Take a look at these stats:
97% of consumers searched for local businesses online in 2017. – BrightLocal
93% of consumers read online reviews to determine if a local business is good or bad. – BrightLocal
85% of consumers trust online reviews as much as personal recommendations. – BrightLocal
82% of adults in the United States read online reviews before buying a new product. – Pew Research Center
94% of consumers say an online review has convinced them to avoid a business. – ReviewTrackers
For more stats on the importance of online reviews, read our post exploring how they can make or break your business.
Google, along with many leading search engines, has a location tool built into it that allows brick-and-mortar businesses to increase the amount of customers they attract through what's known as "local SEO." For the consumer, the result is tailored to your location when you search for specific things on Google, such as "italian food."
Locations aren't the only results that'll pop up when users enter your brand in Google. They'll also see reviews customers have given you across multiple platforms and may even see recently published news articles related to your business.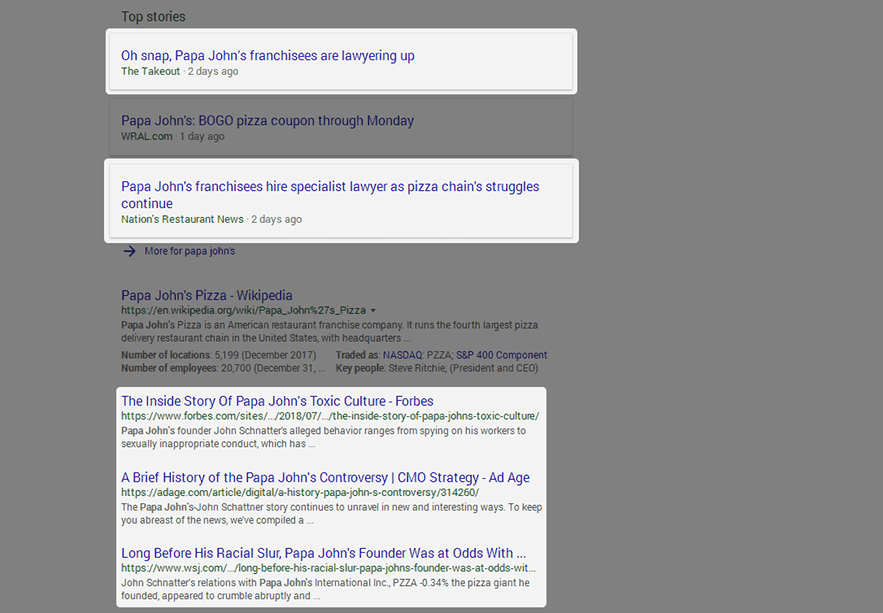 Take Papa John's, one of America's largest chain of pizza delivery restaurants, for example. The company's founder and CEO at the time John Schnatter was involved in a string of controversies that began in October of 2017 and continued with Schnatter stepping down as CEO in January of 2018 and chairman of the board half a year later. For the business itself, the controversies led to an end in partnerships with large corporations, such as the National Football League (NFL) and Major League Baseball (MLB). Sales were down by nearly 16% only months later, and the controversies are still dominating the company's search results.
Can a Reputation Be Regained?
Whether or not Papa John's recovers from the damage these controversies have done to its reputation remains to be seen, at least at the time this article was written. The chance of recovery is the topic we wanted to cover in this post.
When it comes to business, there are two main factors that can cause your reputation to deplete, and we already went over both of them. The first is bad reviews. Google showcases reviews in its search results in a few different ways: the reviews that appear on its own platforms Google My Business and Google Maps, or ones posted on sites like Trustpilot and ConsumerAffairs. These platforms showcase a single average score based on every rating or review you've received combined.
Naturally, too many negative reviews will lead to a decrease in your average score. This won't look good when new customers search for your business. If you're wondering how high of a score to aim for, BrightLocal's survey revealed that 48% of consumers need businesses to have at least a four-star rating before they'll use them.
The second factor is bad press. This can come in many forms, including negatively-slanted articles from high-profile news sources, controversies surrounding executive-level individuals and poor reviews from prolific entities, such as bloggers and YouTubers.
Real-World Examples
Like I said, Papa John's reputation is hanging in the balance at the moment and will likely remain damaged for the next year or so. If you're worried and wondering whether or not a reputation can be regained well enough for you to have a successful career or business, look no further than such public figures as Donald Trump, Bill Clinton, Britney Spears and companies like United Airlines.
Love him or hate him, Donald Trump's collection of controversies began decades ago and have done nothing to hinder his ability to earn a net worth of ~$3 billion and a seat in the Oval Office. The same goes for Bill Clinton. Clinton's controversies nearly cost him the presidency in the '90's. While the U.S. Senate acquitted Clinton of all charges and reversed his impeachment by the U.S. House of Representatives, the press hasn't been nearly as forgiving these past 20 years. Despite this, the Clinton presidency is held in high regard by many, as is Clinton himself.
Britney Spears' controversies earned her a plethora of bad press in the mid-'00's, though she still managed to top the charts in numerous countries with her fifth and sixth studio albums. Both of those albums were released in the midst of those controversies. Lastly, United Airlines' controversies in 2017 and 2018, one of which led to a 70% increase in customer complaints, contributed to a decrease in annual revenue for the airline. Regardless, that revenue topped profit expectations in the second quarter of 2018.
As you can see, it is possible to regain a reputation damaged by mistakes, poor decisions and bad press. Let's go over how you can prevent your own business' reputation from taking a few hits as well as what you can do when it does.
How to Monitor Your Business' Online Reputation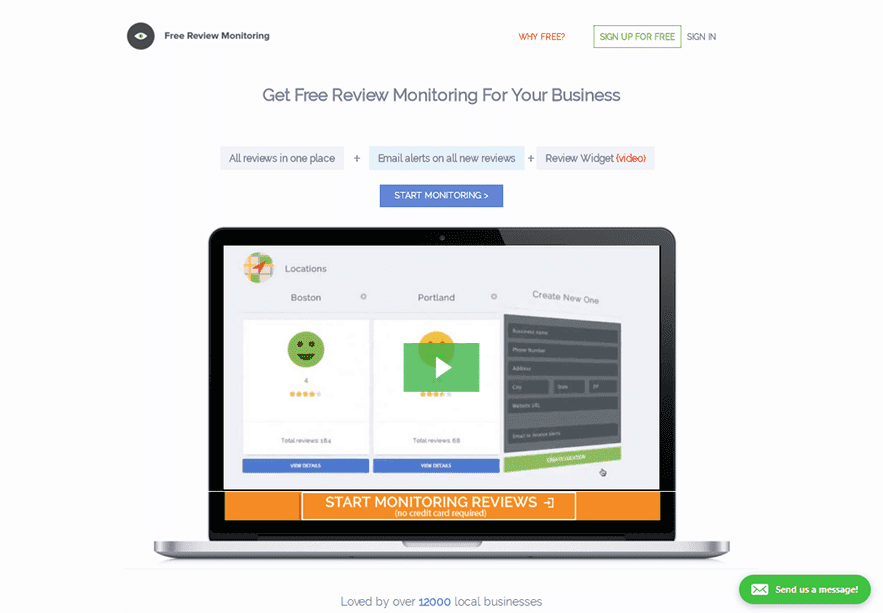 When it comes to business, the best way to prevent bad press or poor reviews is to implement ethical business practices and offer quality products and customer service. Monitoring your business' reputation online gives you a chance to catch flaws in your business practice before they become enough of a norm for you to earn a poor reputation.
Use a tool like Google Alerts to receive a digest of web pages your business or key members of your business are mentioned on. You should also consider using a tool like Free Review Monitoring to monitor reviews across multiple platforms, and we hope to add Review Monitoring across a number of platforms into Starfish Reviews in the near future. Tools like Sprout Social and Zapier can help you monitor your reputation on social media.
How to Regain Your Business' Online Reputation
When it comes to regaining your business' online reputation, there are two basic concepts you should follow no matter what. The first has to do with the phrase "actions speak louder than words." When you receive a poor review or bad press, it's better to correct the problem by improving your products and customer service rather than simply appeasing the customer or launching a PR campaign. Still, you should address the problem, which leads us to the second concept.
This one is a formula you can use to respond to negative reviews:
Acknowledge the customer.
Take responsibility.
Offer a sincere apology.
Provide a solution.
Implement that solution.
Preventing Negative Reviews and Bad Press
Obviously, the best way to prevent negativity is to offer quality products and customer service, but nothing is ever that simple. The next best thing you can do is encourage customers to resolve issues with your support staff before they leave reviews. Make sure you give them as many support options your staff can handle. You can even use our plugin Starfish Reviews to encourage customers to provide feedback privately when they have bad experiences.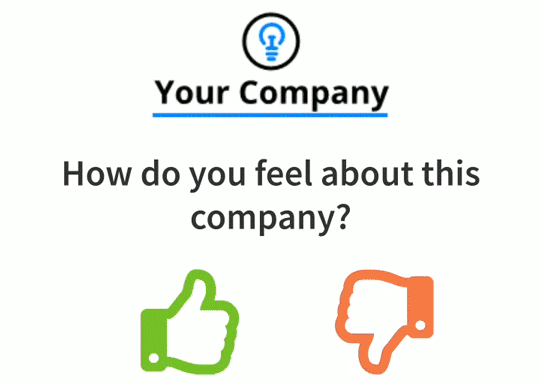 You should also monitor the effectiveness of your support staff by using a reputable help desk software and/or customer satisfaction surveys.
Handling Negative Reviews Effectively
When you do receive negative reviews, follow the formula listed above, and offer real, non-canned responses. If some members of your support staff use a corporate Twitter or review account, have them sign their names at the end of every message they leave.
Pay special attention to customers who leave negative reviews but offer advice on how your business can improve its product or service. Let them know how their feedback will be implemented, such as "I've forwarded your feedback to our developers."
Let's highlight one particularly important step in the above process: "Take responsibility." If it's the customer's fault, it's tempting to put the blame on them. However, as soon as you do, you lose control. If it's their issue, then you have no control over fixing it. So take responsibility, even if you or your business is not at fault. When you do, you take control of the situation, and are much more likely to repair your relationship with that customer. Some former Navy SEAL's labeled this "extreme ownership" and have a great book and some Ted talks on the subject.
Just remember that one of the worst ways to handle negative reviews is to ignore them completely.
Improving Bad Press
All of the suggestions offered above are wonderful ways of preventing permanent damage to your reputation. When it comes to truly bad press inspired by mistakes your company or representatives of your company has made, damage control is the best way to go.
You can implement the same formula by acknowledging the claims being made against your brand, taking responsibility, offering an apology and explaining how your business will change moving forward. If you have the resources, consider hiring a spokesperson to appear on news broadcasts, online publications, and industry-related podcasts and YouTube channels.
You should also consider starting a blog if you haven't done so already. A blog adds more content to your site, which will help it rank better in search results. This will also help to ensure search results related to your brand are dominated by your site rather than the press.
All in all, regaining a reputation isn't impossible, but it does take a lot of hard work. Just remember to remain humble enough to recognize your own mistakes and diligent enough to correct them. If you have your own methods for handling negative reviews and bad press, be sure to share them in the comments below.
Get 5-Star Reviews!
On Facebook, Google, Yelp, Amazon, TripAdvisor, & many more, using our WordPress plugin.