Yelp has had a rough few years, but 2018 was particularly ruthless. While the company's Q4 2018 report showcased promising numbers, events that occurred in Q3 gave us a pretty good indicator of how things are going for the review platform.
In this post, we wanted to examine this business' shortcomings these past few years. Yelp is one of the largest review platforms on the web, and you're probably tempted to invest a lot of time and money into it as a local business.
This is why we're asking these two important questions: is Yelp past its peak, and more importantly, should you invest in Yelp review marketing?
Yelp's Stock Plummets in Q3 of 2018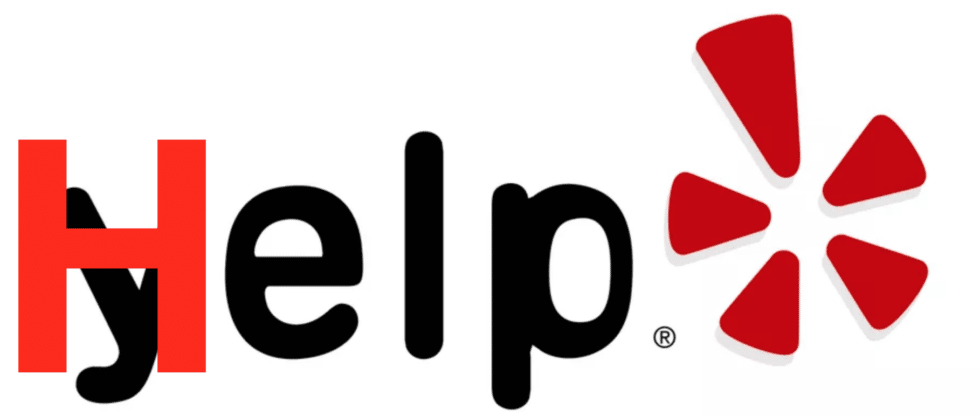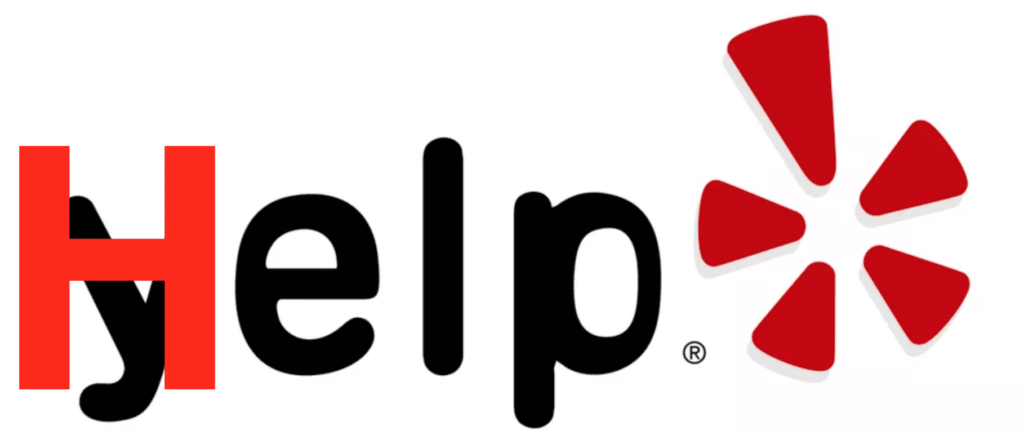 So, what exactly happened in the third quarter of 2018 that inspired a series of articles predicting Yelp's eventual demise? Well, in an earnings call with investors, CEO Jeremy Stoppelman, along with a handful of executives, revealed Yelp's revenue for the third quarter had fallen short of the company's proposed outlook. He also stated the company expected to see the same results in the fourth quarter.
He explained the lack of revenue was caused by the company's inability to acquire new customers and generate more ad revenue from local businesses. This stemmed from "a handful of operational issues" that had a negative impact on the company's productivity in their local advertising sector.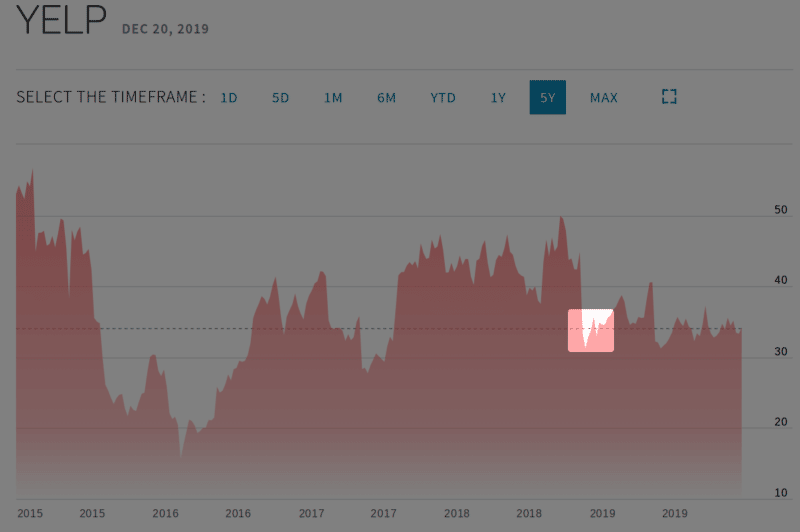 Even so, these revelations are not the sole cause of Yelp doomsday articles, including the one you're reading right now. It's what happened shortly after the call. Instead of easing the minds and wallets of their investors, Yelp's stock fell by nearly 30%.
Yelp Consistently Fails to Deliver
Although they failed, Yelp executives did make a few statements in hopes of easing the minds of their investors. They stated the use of their mobile app grew by 2 million devices quarter to quarter and 4 million devices year to year. Despite this, they stated they neglected their mobile platform in favor of desktop, which is seeing a decline in use.
Their inability to attract more local businesses played a major role in their lack of revenue, as previously stated. For this, Yelp promised to improve business pages and the tools businesses have access to. They also said they planned work on their productivity in terms of onboarding more local businesses.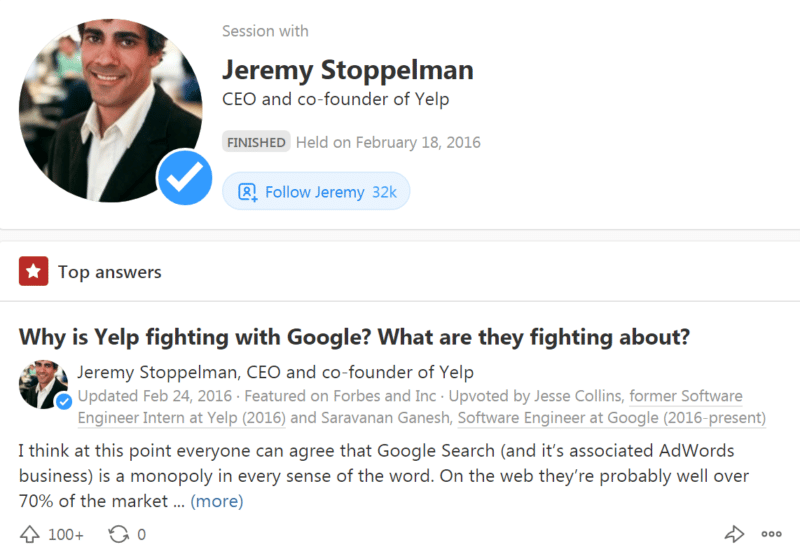 However, a Q&A session Stoppelman conducted in early 2016 proves these problems have been going on for a while. When asked what areas he felt Yelp needed to improve on the most, he cited "consumer adoption and advertiser growth" as "low-hanging fruit." He went on to explain how Yelp has failed to reach young adults and that its mobile app was underperforming.
Let's expand on these shortcomings.
What's Causing Yelp's Downfall?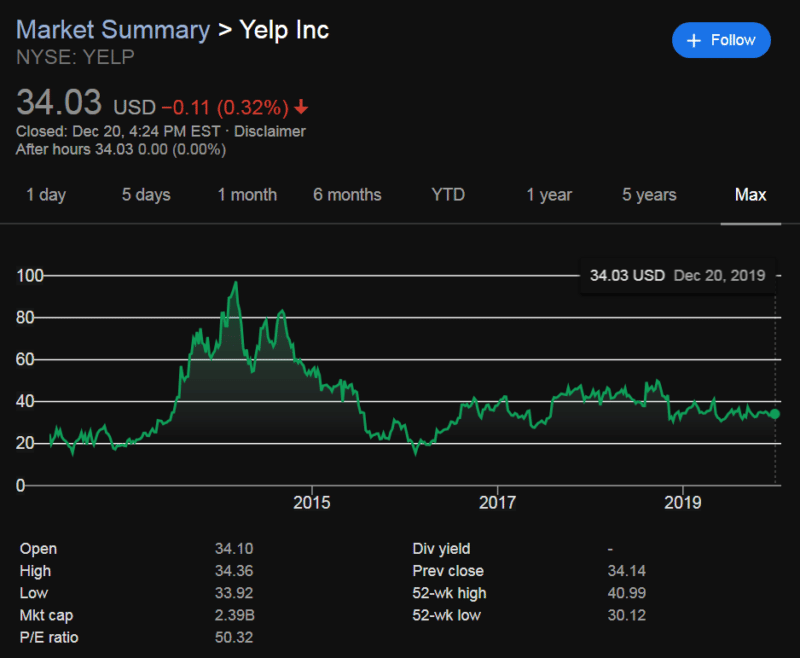 Let's tackle our first question: is Yelp past its peak? Here's a larger look at that screenshot of Yelp's stock I showcased earlier. It's set to display the last five years. You can see it's been on the decline for quite some time—2015 to be exact.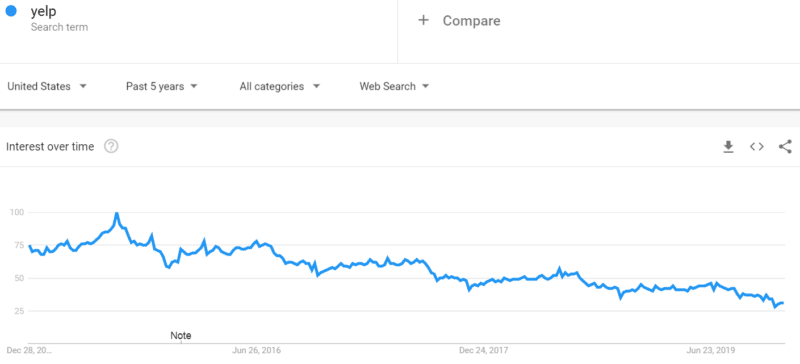 You can see a similar decline on Google Trends, but the more important question is what's causing this lack of interest? Let's examine a few possible explanations.
Yelp's Competition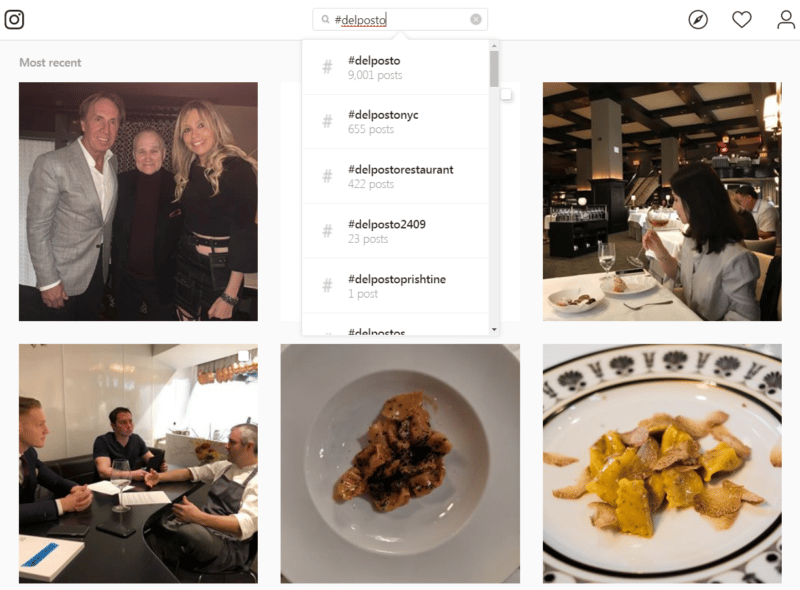 With the use of mobile devices growing higher and higher as the 2010's come to a close, the use of mobile-centric applications has grown right alongside it. These include Google Reviews and social media platforms like Facebook and Instagram.
These have become Yelp's biggest competitors. They're even making traditional review platforms as a whole irrelevant as users no longer need to leave their favorite apps to research businesses or find new ones.
Google "italian food" and you'll find a card in your result filled with Italian restaurants near you. You'll even be able to see the average star ratings Google users have given these businesses as well as their hours of operation, peak business hours, and locations on Google Maps.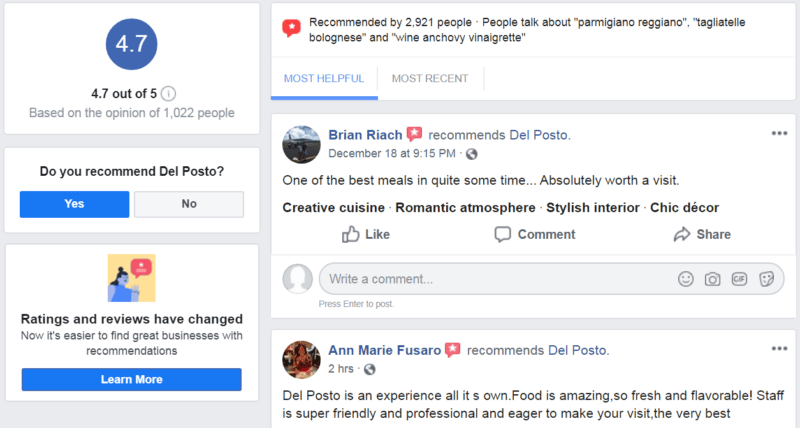 The same goes for Facebook. Ever since Facebook began allowing businesses to create their own public pages, finding businesses through Facebook's own search engine has been easy. Although they're being replaced by Facebook Recommendations, these pages have also featured reviews from Facebook users.
Even Instagram allows you to see a preview of what different businesses, especially restaurants, have to offer by searching for specific business or location-based hashtags.
While there isn't much Yelp can do about these major tech companies somewhat monopolizing the review industry, they can only blame themselves for not innovating in ways that would allow them to become a more powerful social media platform capable of competing with Facebook and Instagram.
Poor Performance Among Local Advertisers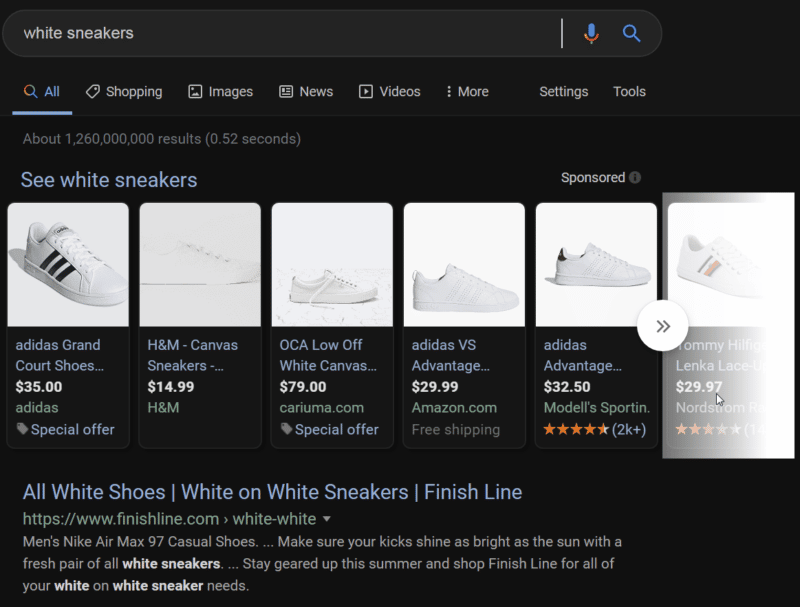 Acquiring more local advertisers and attracting more local businesses has consistently been a weak point for Yelp. This may have something to do with the lackluster results reported by businesses who have experience in advertising on Yelp.
For example, Joy Hawkins, a contributor for Search Engine Land, had a client whose cost per lead of $106 with Yelp advertising was 3.3 times higher than that of Google AdWords. The client spent a total of $1,171 and only received 11 valuable leads.
Here are a few additional case studies:
After spending $1,903.30, Nick Leffler of Exprance reported a cost-per-click of $20.03. This is in comparison to the CPC's of $.25-$4 he's seen on Facebook and $2-$6 he's seen on Google. At $970.40 spent, his cost per valuable lead was a whopping $485.20.
After spending $1,000, Brian Reich of Reich Web Consulting only received 14 clicks spread among his website and calls to action and no conversions. He cited $50 ad campaigns with Facebook and $100 ad campaigns with Google as being more effective.
After spending $800, Stephen of ReviewRail reported his client acquired six leads, each of which cost $133. However, unlike the previous case studies, these numbers were similar to the results they've seen with Google.
Not only is Yelp failing to onboard more local advertisers, the local advertisers they do attract aren't succeeding with the platform. Plus, you can see how the same competitors are overshadowing Yelp once again.
It should be noted these campaigns were conducted under three, six and 12-month contracts, which Yelp no longer requires businesses to agree to. This is a recent change that likely contributed to the business' lack of revenue in the final quarters of 2018.
Yelp's "Don't Ask" Policy for Reviews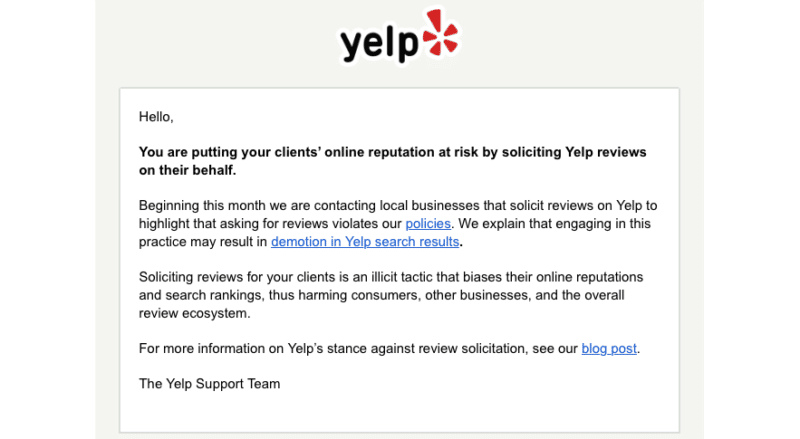 As a reputation management plugin, we at Starfish Reviews believe in the power of asking customers to leave reviews. Gentle reminders encourage happy customers to take action. It also gives you a chance to see what unhappy customers have to say, which can help you see what you need to improve on.
Yelp sees things differently. They even have a "Don't Ask for Reviews" article in their knowledge base. In their words, they believe "the businesses that do best on Yelp are the ones that provide a great customer experience to everyone who walks in the door without any expectation or encouragement that they write a review."
They even go as far as allowing their algorithm to demote reviews customers were asked or simply encouraged to leave by not recommending them. Plus, in November of 2017, they began sending out notices to businesses who ask customers to leave reviews and threatened to demote them in Yelp's search results if they didn't comply.
You can read more about this in our post on how to get more Yelp reviews without violating this policy.
Yelp's Ongoing Battle with Extortion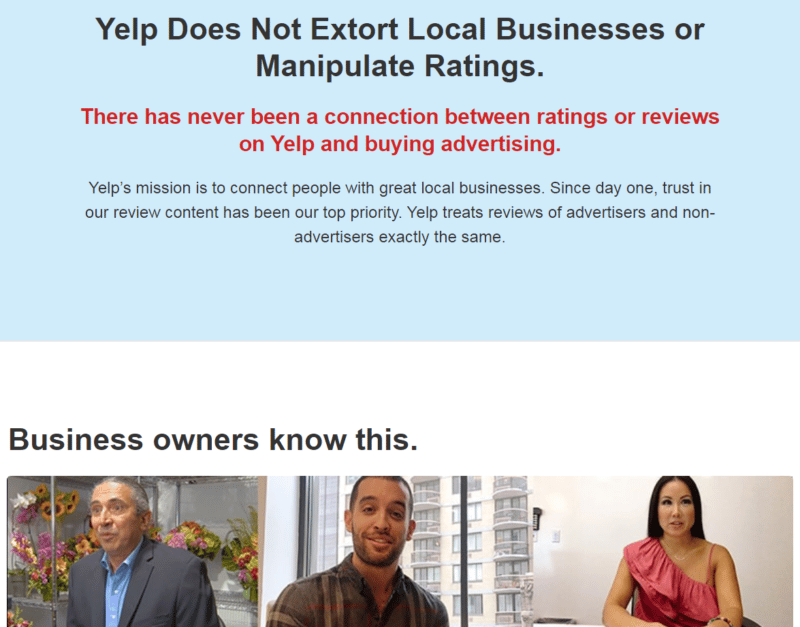 This is not likely to be a contributing factor in Yelp's sudden drop in revenue in the third quarter, but on the topic of Yelp's demise, it's definitely worth mentioning.
Over the last decade or so, Yelp has dealt with many official (and unofficial) accusations of extortion. Several businesses have accused the platform of toying with their ratings based solely on whether or not these businesses agreed to advertise on Yelp.
The accusations and lawsuits have piled up so high that Yelp actually has a PR page on their website with a permalink that simply says "extortion." The most prolific lawsuit Levitt v. Yelp was dismissed by the US Court of Appeals for the Ninth Circuit.
However, the case was only dismissed because the court ruled the practice of punishing businesses by raising or lowering ratings as not being an act of extortion. The ruling incited Yelp's critics, and the accusations continue to this day.
Should You Invest in Yelp Marketing?
Let's wrap this post up by tackling our second question. First, let's round up the facts and claims we made against Yelp throughout this article.
Yelp's revenue fell short of its projections in Q3 and Q4 of 2018.
Yelp's stock plummeted by nearly 30% in Q3 of 2018 and has been decreasing for years.
Yelp's popularity has been decreasing for years.
Yelp's mobile platform has been stagnant for years.
Yelp has consistently failed to attract more paying advertisers.
Local advertisers do not find success with Yelp.
Yelp overreaches with its "Don't Ask" policy toward reviews.
Yelp may or may not be guilty of extortion, but it continuously garners bad press for extortion-like practices.
Yelp appears unable to compete with Google, Facebook, and Instagram.
With this evidence, it may seem like investing in Yelp marketing is a huge gamble with very little payoff. However, some businesses may still want to set aside time and money for this platform.
For instance, if your business is already on Yelp, it may be worth it to at least keep a close eye on things. This is especially true if your Yelp page ranks on the first page of Google when you search for your business or if people continue to leave reviews for your business on Yelp.
You should also take a look at your competitors on Yelp, specifically the ones in your area. If they're seeing success with the platform, you may actually fall behind by not paying more attention to Yelp
In terms of Yelp advertising, consider whether or not you can afford to lose money on experimental ad campaigns. Although Yelp no longer requires businesses to agree to long contracts, it's still an expensive route for advertising.
In the end, your budget and available time may determine whether or not you put much into Yelp. Overall, Yelp doesn't appear to be a great long-term marketing investment unless they change their core culture and business focus in drastic ways.